Bloomfield Hall School - About Us
Bloomfield Hall was established in 1984 by educationalists from the UK and Pakistan.  The school, therefore, draws upon many years' experience of the education systems both in the UK and Pakistan. Our teaching methods are in line with international standards of education, equipping our students with a global outlook, open minds, and the ability for critical thinking.  The experience of nearly 40 years shows in our dedicated and highly qualified teaching faculty as well as in our outstanding examination results attained by the students.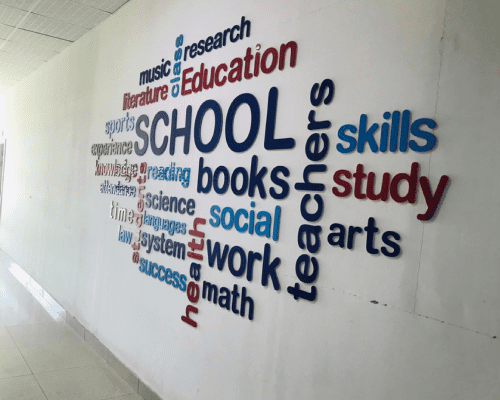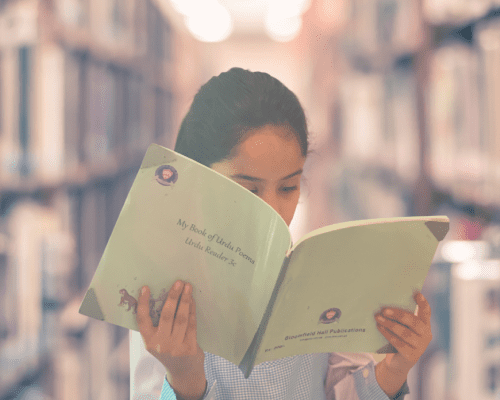 Bloomfield Hall Publications has published over 60 books, which are now part of the school curriculum. Our textbooks and study material have been developed throughout the years in order to supplement those books available in the market whose academic quality is considered to be deficient.
With decades of educational experience, our Bloomfield Hall Publications team has  produced textbooks and study material in areas such as Urdu, History, Islamiyat, English Grammar and study material for Pre-School children.
Cambridge Assessment International Education (CAIE)
Students in most Bloomfield Hall schools are prepared for O level examinations of CAIE.  Only in a few schools is the Matric option available. The course curriculum in all classes is devised with CAIE syllabus requirements in mind.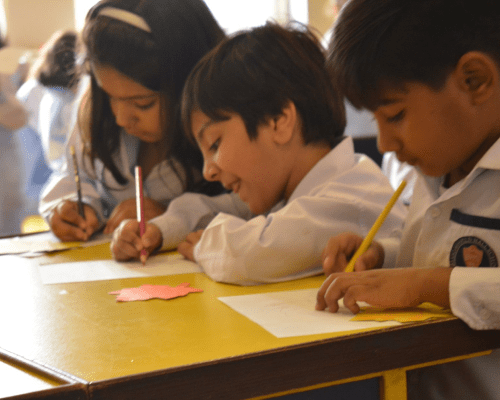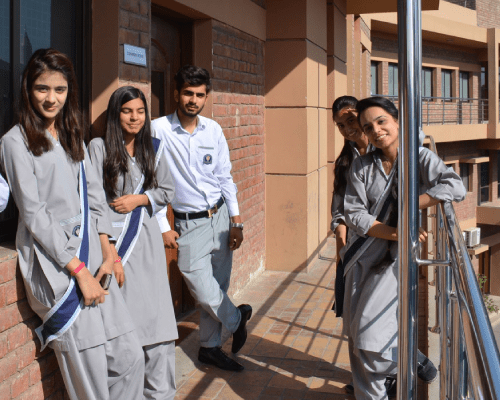 In some cities, Bloomfield Hall offers education up to A level. Please see the A level prospectus for details or visit www.bhs.fastmonde.com.
The academic standards of all schools are centrally monitored by the Bloomfield Hall Academic Board.  The Board is responsible for preparing book lists, course curriculum, schemes of study, tests, examinations and results. Moreover, academic auditing of our various branches throughout the country is conducted by an independent team sent from our Head Office, to ensure that each branch maintains itself according to Bloomfield Hall's academic standards.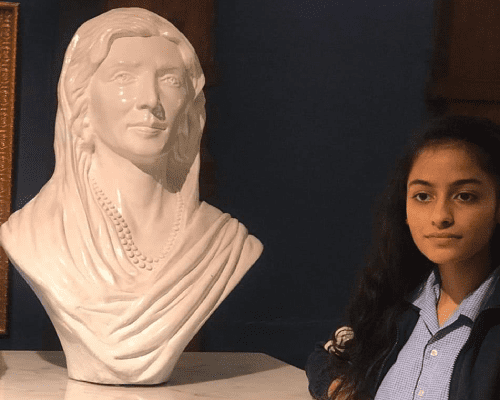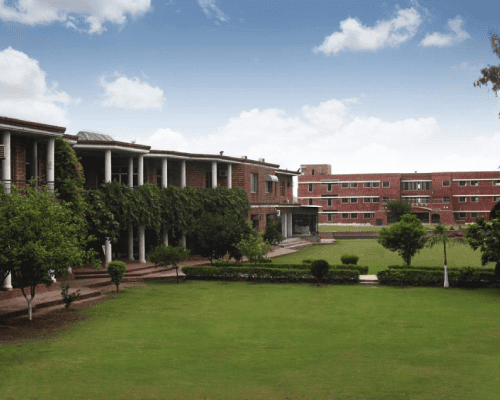 Bloomfield Hall offers its O and A level graduates a special opportunity to pursue University of London degree courses for international students in various disciplines. These courses are offered by our sister institution, Universal College Lahore (UCL).
Bloomfield Hall is officially a Microsoft Teams school. Should in-person classes be disrupted by unprecedented circumstances such as the Covid pandemic, floods, smog, political unrest etc, our online learning platform ensures that learning continues uninterrupted. Online learning also allows our children to have enhanced communication with their teachers, whilst being able to easily access resource materials.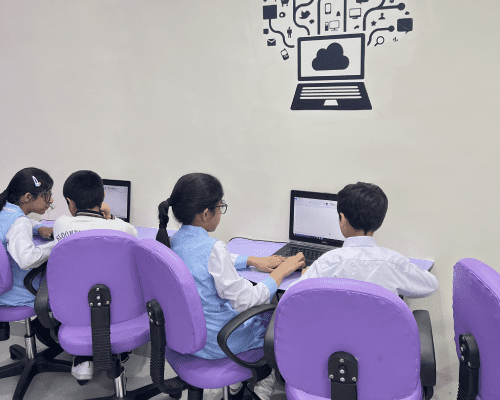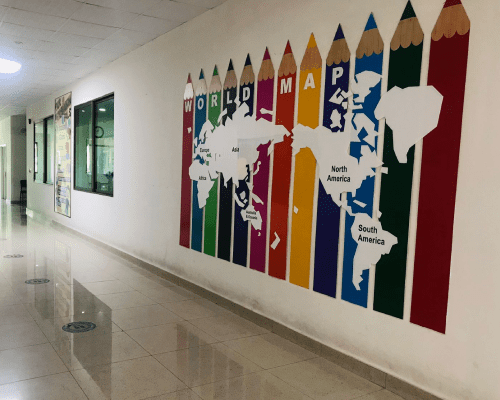 Countrywide Network and Inter-city Transfers
Bloomfield Hall has branches in many major cities across Pakistan. Parents transferring from one city to another can avail the facility to have their child admitted to the branch in the destination city.  Parents are, however, required to give at least one month's notice to ensure a place for their child(ren).
Parents can login to our BHS mobile App, enabling them to view their child(ren)'s attendance, exam and test results as well the fee status.
Educational Experience
Books & Study Material
Cambridge Assessment International Education (CAIE)
GCE A Level
Academic Standards
Online Learning
Countrywide Network and Inter-city Transfers
Graduate Programme
Parents Mobile App
Educational Experience
Books & Study Material
Cambridge Assessment International Education (CAIE)
GCE A Level
Academic Standards
Online Learning
Countrywide Network and Inter-city Transfers
Graduate Programme
Parents Mobile App